Transformation Program
Riders Evolution Program
for all levels
Learn From The World's Best Transformative Coaches
WELCOME TO OUR HIGH PERFORMANCe EQUESTRIAN CENTER
We Want to Sponsor You
WE ARE THE MOST DIVERSE EQUESTRIAN TEAM ON THE PLANET.
WITH A WELL DESIGNED SPONSORSHIP PROGRAM WE ARE ALWAYS SCOUTING THE BEST RIDERS THAT COME TO OUR EVOLUTION PROGRAM IN PORTUGAL TO REPRESENT THE TEAM IN COMPETITIONS AROUND THE WORLD.
LeadEquestrian Methodology of Success
"Hunter Seat Equitation" allows riders to pay attention and work the overall picture of the riding. Like movement, position, relation with the horse.
"HUNTER EQUITATION OVER FENCES"
"Hunter Equitation Over Fences" will help riders master the ability to negotiate a course of jumps while working on style and position. In addition riders also manage to master the mental game.
'Show Jumping" level shouldn't be a starting point, Show Jumping is a recognition.
"15 Days With Us and They Will Not Believe it's You"
MENTAL COACHING
Achieve an Unshakable Mental Toughness for an Outrageous Success
We build equestrians from inside out
All riders that come to us will benefit from mental coaching by learning on how to understand and manage the brain/thoughts in a way it allows him/her to achieve peak performance.
All Year Long
10 DAYS / 15 DAYS
2 LESSONS PER DAY
or one trail ride
Include
AIRPORT PICK-UP & DROP-OFF
Half-Board ACCOMMODATION
Morning snacks & soft drinks,
TRANSFERS TO/FROM HOTEL
Free Wi-Fi
CERTIFICATE OF ATTENDANCE
Program Features
SHOW JUMPING, DRESSAGE OR COMBINED
School masters & competition HORSES
ENGLISH SPEAKING INSTRUCTORS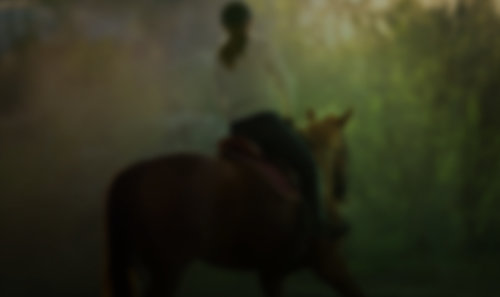 All classes, indoors and outdoors, are recorded with the system of auto-follow cameras in order to analyze possible areas of improvement with the riders.
To ensure better communication during coaching and to offer greater freedom of movement all classes are held with a technologic advanced Bluetooth headset system.
All riders are offered upon arrival a VIP Kit filled with goodies from several of our sponsors and LeadEquestrian equipment for riders & horses.
Welcome To Our Equestrian City
More than the location of our high performance equestrian Center, Its the Official place of the LeadEquestrian Headquarters.
ask us for the Trail Ride programs
THE ART OF BUILDING MEMORIES THAT WILL LAST A LIFETIME
Travel Information
Closest airport is Porto airport.
From: Porto Airport, about 20 minutes.

Currency: EUR
Credit card: Accepted at the hotel.
Electricity Jack: EU standard
The Food in Portugal is know for being one of the best gustative experiences in the world. Trust us on this one.
Portuguese are the warmest and welcoming citizens in Europe. Probably because it's the warmest country in Europe.
Extra Activities
Equestrian Trail Riders
Kitesurf & Surf
Canyoning
Boat trip in Douro, Riverside Walking
Nearby Cities & Towns Cultural Tour
Golf courses within a short distance (9 and 18 holes)
The Horses
For dressage there are mainly the beautiful Lusitano horse.
For the jumping there are a variety of Portuguese, Dutch, French and German warmbloods jumping up to 1.25 m level.
The fame of the Portuguse Lusitano Horse goes back to the Roman Age, which attributed it's speed to the influence of the West wind. But they are known to be present on the Iberian Peninsula as far back as 20,000 BC, and by 800 BC the region was renowned for its war horses.